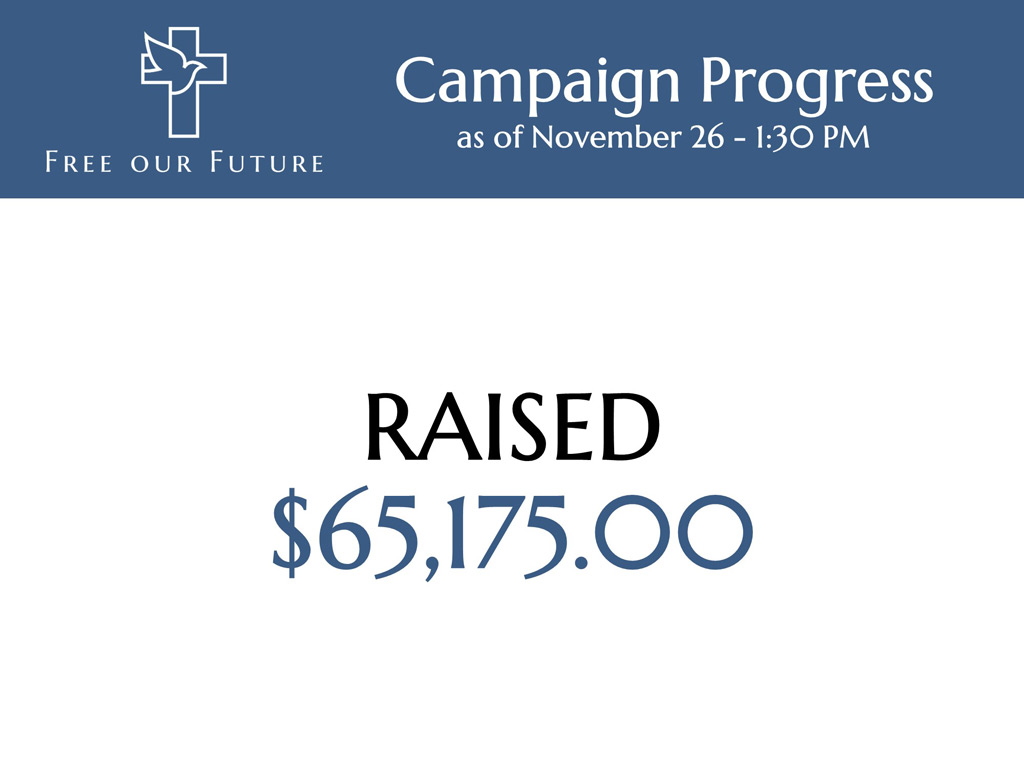 We believe that God has placed Northwest Baptist on this corner of our city. He has gathered us together as His Body to be a part of His work. As we remain good stewards of all He has given us, our opportunities to minister in His name will increase.
Northwest Baptist built our "new" sanctuary in 2007. In order to complete the building, the church at that time raised $734,000 over a three-year period and borrowed approximately $900,000. We have been paying the mortgage since that time, at approximately $76,000 per year. This amount is taking up a significant portion of our yearly budget.
In collaboration with our bankers, the Leadership Team has recommended seeking a loan modification to reduce our payments to $50,000 per year. This would allow approximately $26,000 more to go to ministry purposes. In order for the bank to make these changes, our bankers are asking for a one-time $50,000 paydown of the loan before we would be able to modify the loan. Meeting the bank's requirement would have two huge benefits for Northwest:
Open the door to freeing up an additional $26,000 annually for ministry.
Immediately reducing our mortgage debt by $50,000.
Therefore, the church Leadership Team is prayerfully asking that we
raise $50,000 by December 31, 2022
.
Our prayer is that once we are able to modify the loan, we can free up more finances to go toward ministries activities of the church in order to fulfill our mission of Northwest to see "more and more people become passionate worshippers and gifted servants of Jesus Christ."

If you would like to give towards Free Our Future, click the button below.